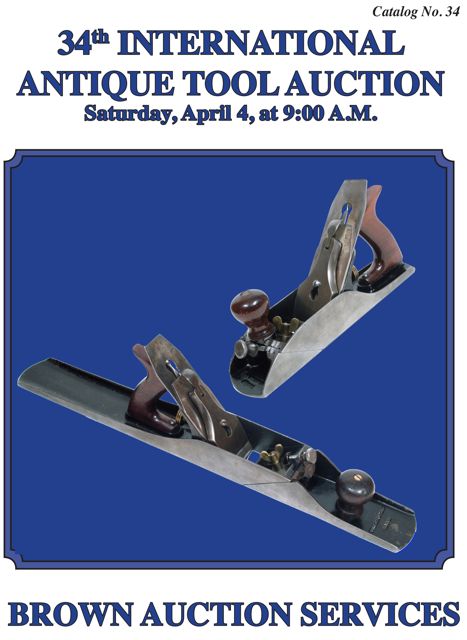 All color format with all tools photographed.

Lew McDonald's Davis Level & Tool Co. Collection. Mike Armstrong Collection. The Davis items include several rare levels and a full set of planes. Plus, a Bailey split frame plane, Lee's chamfer plane and additional patented planes by Bailey, Holly, Rodier, Chaplin, Miller, Phillips, Davis, Hardt, Rust, Mayo, Bee, Meriden, Hahn, Standard Rule, Boston Metallic, Foster, Morris and many others. Ohio No. 1 plane. Stanley planes including Nos. 1, 2, 41, 42, 45, 55, 72, 85, 87, 164, and many others. Stanley advertising. Stanley tool chests with the original tools. Four Square tools and bench. F. Nicholson plow plane plus 18th century wooden planes by Nicholson, Phillipson, Ionson, Briggs, Norcross, Wooding and others. Large selection of complex molders and selected wooden planes. Gauges, squares, and special layout tools. Chamberlin patent inclinometer. Boxwood and ivory rules by A. Stanley, Stanley, Stearns, Rabone, and others. Surveying tools and equipment. Harmon sighting level. Good selection of hammers, axes and adzes. Double lid tool chest. Fancy tool chest. Two smaller chests. Log caliper. And, as always, a good selection of high-quality box lots.

719 lots. 76 pages. Full color.