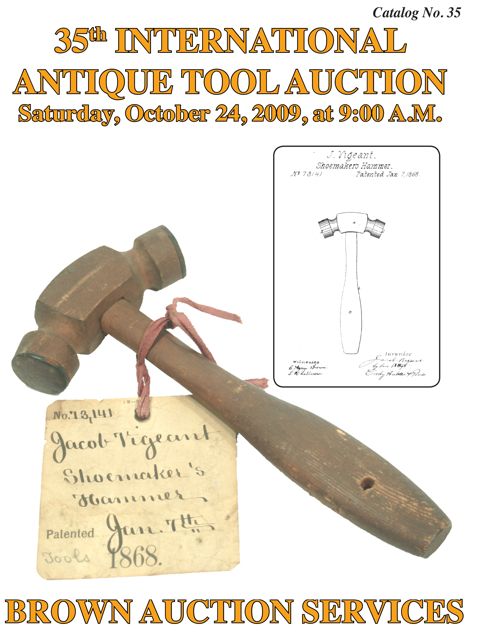 All color format with all tools photographed.

E. W. Carpenter Improved Arms and Handled Plow. Sandusky center-wheel plow planes with ivory tips. Dorn's Patent Plane. Dirigo Jig Saw. Beck Binocular. Spiers Gunmetal Panel Plane. Bailey Split Frame and Vertical Post Planes. Mint Union No. X 0 smoother. Holley Patent Turret Head Brace. Patent Models. Salesman's Samples. Planemaker's Chest with many tools. Stanley planes including many items in the original boxes. Inclinometers and levels. Plow planes in rosewood, boxwood, and ebony; many with ivory. Large selection of ivory rules. Patented planes by Bailey, Holly, Gage, Phillips, Rust, Boss, Morris, Phelps, Sargent, Traut, Miller, and many others. Patented braces and drills including unusual brace wrench. Large selection of infill planes including several rare examples. Goosewing axes. Log calipers and rules. And, as always, a good selection of high-quality box lots.

727 lots. 76 pages. Full color.