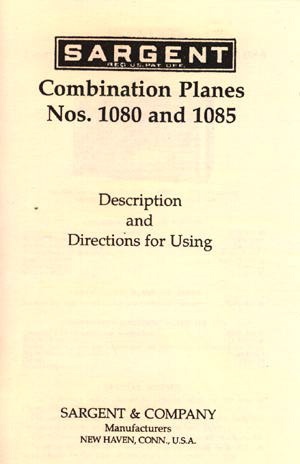 1080 M-17
Sargent Combination Planes Nos. 1080 and 1085
20 pages black & white.
Cost: $5.00
+$3.00 shipping
RESET PASSWORD
Please note, we have upgraded our Store and you may need to reset your password. Please let us know if you have any questions.
This does not affect your Auction login, which is different.