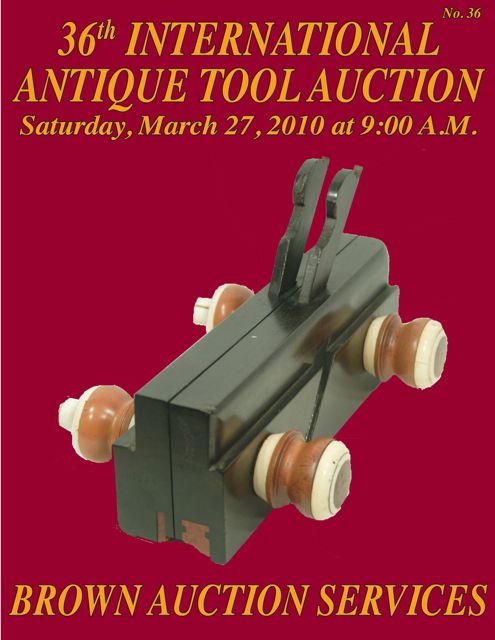 All color format with all tools photographed.

Collection of Doyle & Agnes McCullar of Shawnee, OK. The collection includes an extensive selection of plow planes, many with ivory, a large selection of inclinometers, rare hammers, foot-powered equipment including two tablesaws, along with many rare and unusual tools. Patented planes include a mint Lee's chamfer plane, Union No. X 0, and others by Bailey, Holly, Chaplin, Miller, Phillips, Davis, Rust, Mayo, Meriden, Hahn, Standard Rule, Ohio, Sargent, Morris, and many others. Stanley planes include Nos. 1, 2, 9, 41, 42, 45, 52, 55, 64, 72, 85, 87, 164, 444, Bed Rocks, and many others. C. Chelor hollow and round pair plus other selected 18th-century wooden planes. Large selection of complex molders. Gauges, squares, levels, and many other rare and unusual layout tools. Boxwood and ivory rules. Double-lid tool chest. And, as always, a good selection of high-quality box lots.

754 lots. 72 pages. Full color.