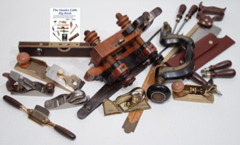 Select the amount you would like below and click the ADD TO CART button. Then fill out the required information and send us the gift request.
On the order form, the address of the gift receiver goes under the Shipping Address and your address goes under the Billing Address.
If you would like an amount larger than $100.00 and/or us to include a few words on the gift card please add a note to the Comments box at the bottom of the Checkout Confirmation page, this is the last page before you send the order.